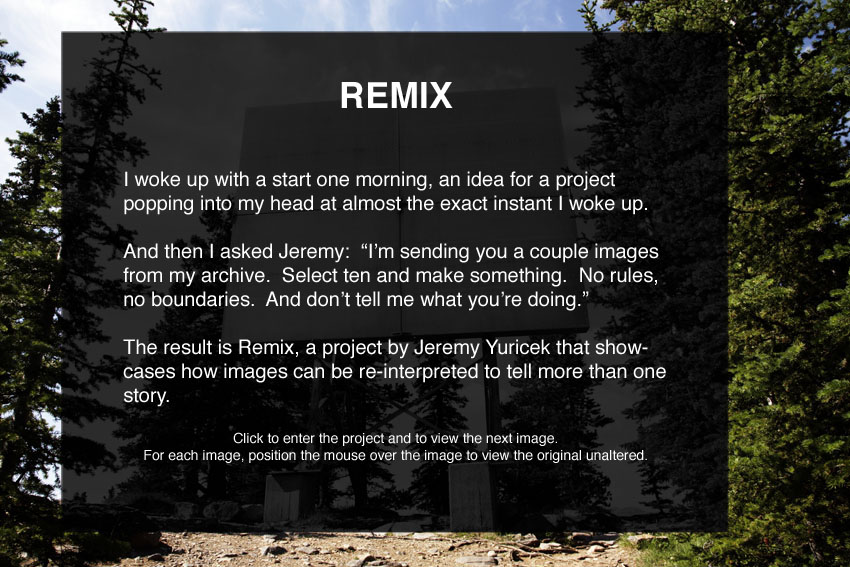 I woke up with a start one morning, an idea for a project popping into my head at almost the exact instant I woke up.
And then I asked Jeremy: "I'm sending you a couple images from my archive. Select ten and make something. No rules, no boundaries. And don't tell me what you're doing."
The result is Remix, a project by Jeremy Yuricek and I that showcases how images can be re-interpreted to tell more than one story.
… and for each image, hover the mouse over the image to view the original unaltered image. Please give each page a couple seconds to load everything.